Galveston Seawall
Seawall Boulevard
Galveston, Galveston County, Texas , 77550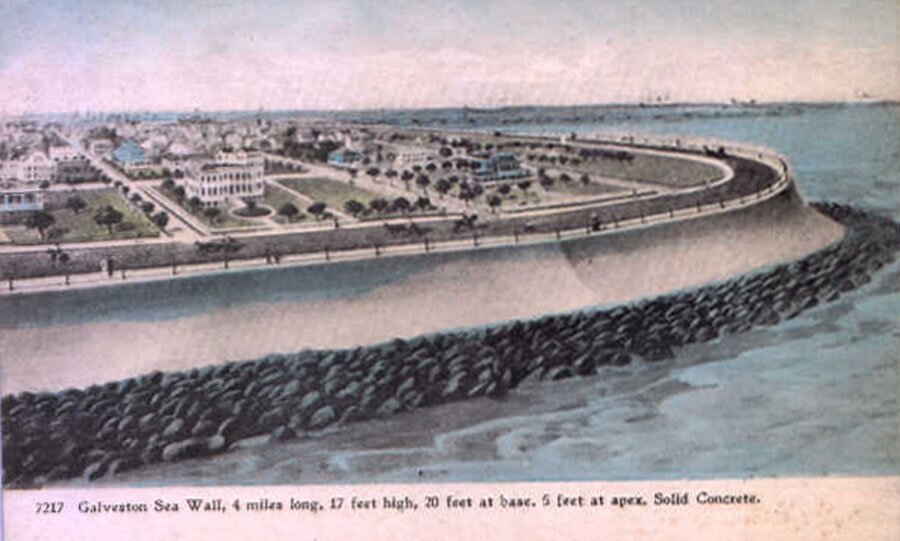 Photo: License: Public Domain
Constructed in 1902, the Galveston Seawall was built after the Galveston Hurricane of 1900 for protection from future hurricanes. The seawall is 10 miles (16 km) long. It is approximately 17 feet (5.2 m) high, and 16 feet (4.9 m) thick at its base.
On September 13, 2008 Hurricane Ike's storm surge and large waves over-topped the seawall. As a result, a commission was established by the Texas Governor following the hurricane to investigate preparing for and mitigating future disasters.

Many miles of the seawall are painted with murals called "wall art". These huge murals are painted by children and depict underwater life. The art is meant to make the seawall more interesting to visitors.
Galveston Seawall Categories
Other Galveston Seawall Resources